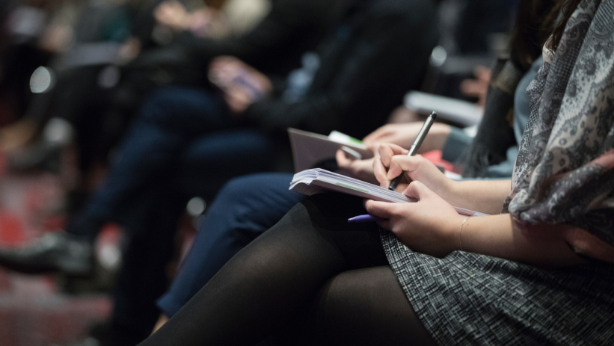 EUTA actively involved in the EU's Startup Europe Summit 2019
21 March marks the opening of this year's Startup Europe Summit (SES) in Cluj-Napoca, Romania. Since 2015, SES has brought together the leading actors in entrepreneurship, innovation and policy-making from across Europe. For 2019, it is being hosted by the Romanian Presidency of the Council of the European Union. SES provides a chance for Europe's most promising startups to hear from the masters of scaling up, engage with policymakers, and ultimately provide greater innovation to the European ecosystem.
This year, EUTA President and CEO of FacilityLive, Gianpiero Lotito, will speak about the importance of harnessing the power of open and big data. As CEO and co-founder of one of Italy's most prominent startups, Mr Lotito has extensive experience in using the power of data to successfully scale-up companies. Mr Lotito is an avid supporter of European startups; as shown by FacilityLive's partnership with the European Commission for the creation of the Startup Europe Mediterranean project, recently hosting the project's launch event.
Furthermore, Martin Villig, co-founder of Bolt (previously known as Taxify), will also provide his unique insights on how to scale-up a company into a flourishing enterprise. During his "masterclass" session, Mr Villig will be in discussion with Jeff Burton, co-founder of Electronic Arts. Martin Villig is no stranger to the challenge of scaling-up into a successful business. Bolt is one of the fastest-growing startups in Europe, having raised $175M at a $1B valuation in its latest investment round. It is backed by major, industry-savvy investors such as Daimler and influential angel investors from Estonia and Finland; including Taavet Hinrikus, founder of TransferWise.
The European Tech Alliance (EUTA) looks forward to our members, FacilityLive and Bolt, sharing their experiences with aspiring European scaleups, many of which we hope shall join the EUTA as members in the coming years. By sharing expertise and advice, the EUTA's successful scaleups can give Europe's startups the greatest chance to become the next global leaders in their respective industries.
You can read more about this year's Startup Europe Summit (SES) here.
About the EUTA
The European Tech Alliance (EUTA) represents leading European tech scale-ups that were successfully built in Europe, with 26 diverse members from 15 European countries. We are the sole organisation that represents home-grown European tech companies from across the whole industry. Through our members we demonstrate the variety of European tech voices and business models; ranging from digital music services to big data search, e-commerce platforms, mobile games, carpooling, and file sharing