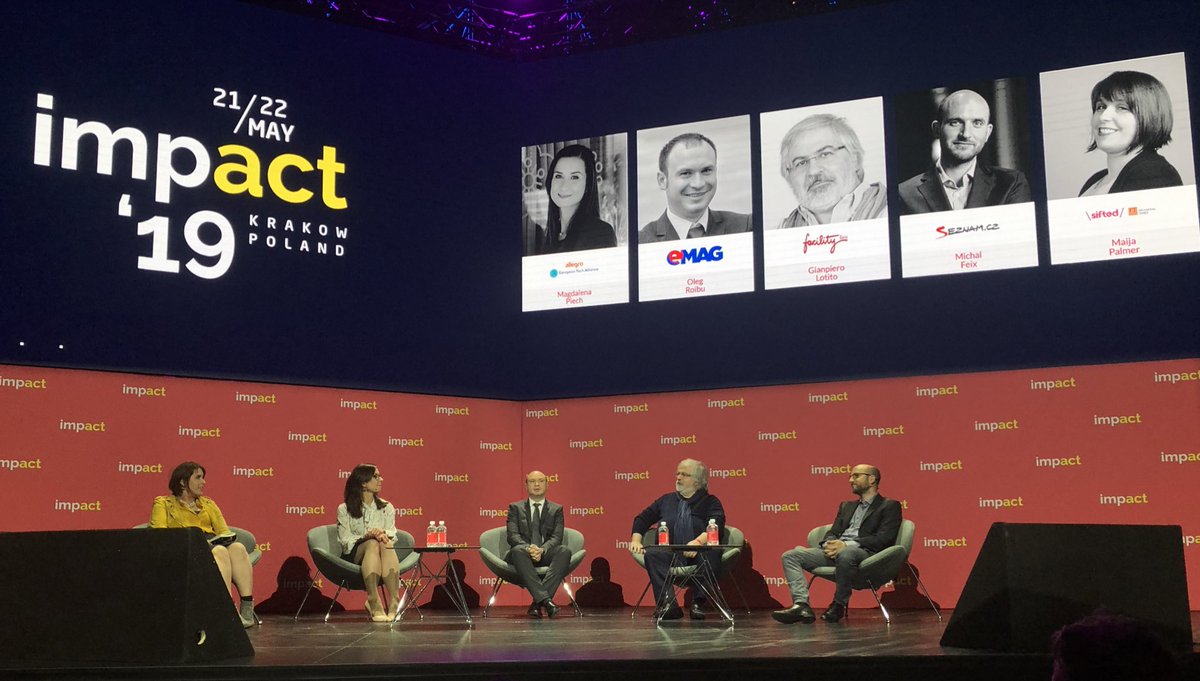 EUTA leaders gather for Impact 19 Conference
European Tech Alliance (EUTA) President Gianpiero Lotito (FacilityLive) and Chair Magdalena Piech (Allegro) represented the Alliance at Krakow's Impact 19 Conference. As Central and Eastern Europe's most influential gathering of innovators and policymakers in the digital sphere, the Impact Conference is an excellent showcase of the talent and leadership that the European tech industry has to offer.
The EUTA's leadership team of Gianpiero Lotito and Magdalena Piech were joined in a panel discussion by representatives from notable EUTA members eMag and Seznam.cz. The panelists discussed how Europe can create better conditions to develop European tech giants, as well as the regulatory landscape necessary to help European tech innovators to thrive. In particular, EUTA President Gianpiero Lotito highlighted the need for a positive a regulatory environment which creates "the right conditions to establish a digital industry in Europe that can help other industries to grow".
The EUTA believes that the future success of Europe's society and economy is inherently linked to the continued success of its tech industry. Europe's tech companies are a vital source of talent and innovation which can help Europe solve the challenges of tomorrow. As an alliance of some of Europe's most successful scaleups, the European Tech Alliance supports the growth and development of the EU's burgeoning tech startups as we strive towards a successful digital Europe.
About the EUTA
The European Tech Alliance (EUTA) represents leading European tech scale-ups that were successfully built in Europe. We are the sole organisation that represents home-grown European tech companies from across the whole industry. Through our members we demonstrate the variety of European tech voices and business models; ranging from digital music services to big data search, e-commerce platforms, mobile games, carpooling, and file sharing