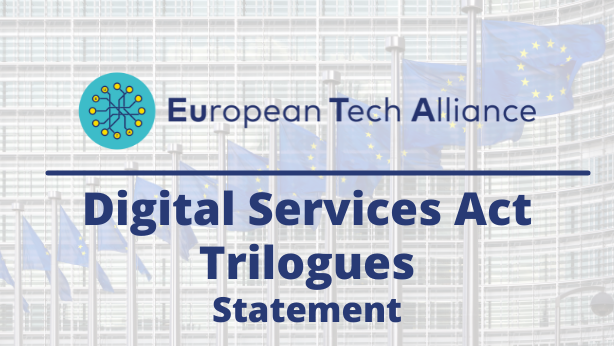 EUTA Position for Digital Services Act (DSA) Trilogues
The EUTA fully supports the EU's objective to curb the availability of illegal content, products or services online. The Digital Services Act (DSA) is a long, detailed piece of EU legislation which assigns obligations to digital actors. The proposed regulation clarifies obligations and will ultimately create trust for consumers online.
However, the EUTA would like to reiterate that certain obligations of the DSA, and especially obligations for VLOPs, were drafted with very specific actors in mind, namely social networks. These obligations are often not well thought-through for other actors, which is regrettable given the DSA will regulate a huge variety of digital companies. The horizontal nature of the DSA therefore remains a hurdle for proportionate lawmaking.
Adopting a risk-based approach to identify VLOPs would have been more appropriate to address the problems at hand. The EUTA calls on EU decision-makers to use the opportunity of the trilogues to further refine the obligations: it is necessary given that any platform surpassing 45 million users in Europe will fall into the VLOP category regardless of whether they create systemic risks to society.
Read the full statement here
About the EUTA
The European Tech Alliance (EUTA) brings together and gives a voice to the major European digital champions, scaleups and leading start-ups. We believe that Europe is good at tech and our sector is driving jobs and growth across the continent. With an overarching goal of fostering innovation in Europe, EUTA members are keen to provide expert insights to the EU institutions and promote EU competitiveness in the global tech space.