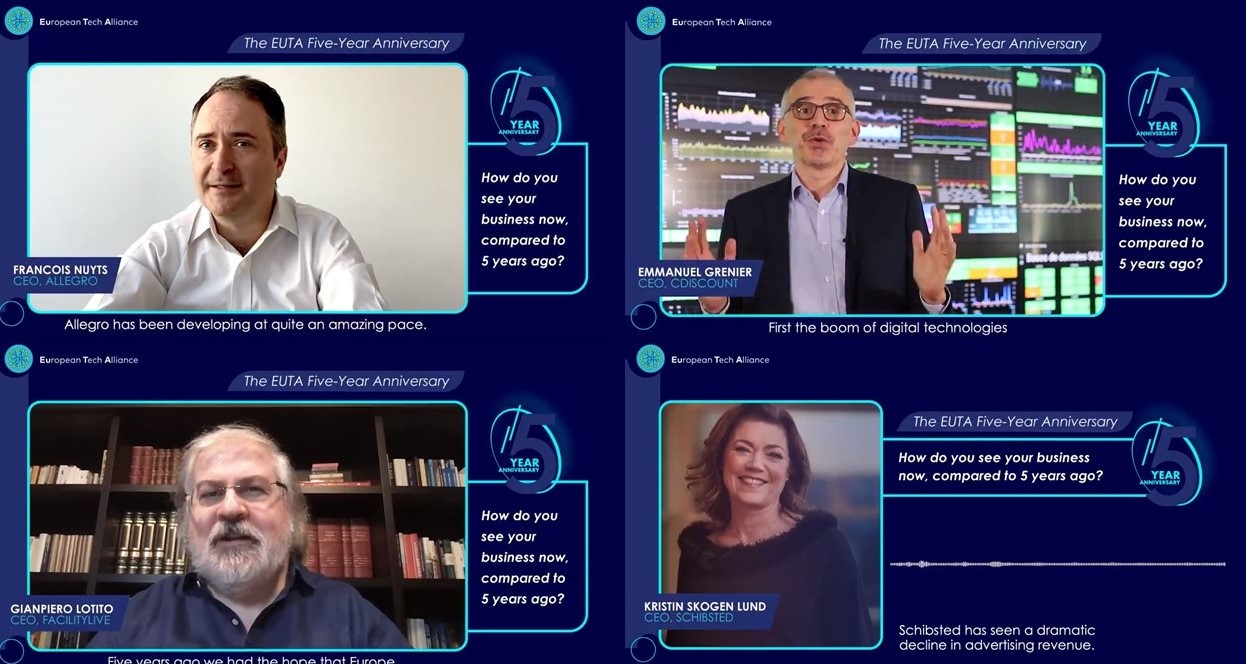 As part of our 5 Year Anniversary, we asked four of our members CEOs questions on their businesses, the digital economy and what's in store in the future. We heard from Francois Nuyts CEO of Allegro, Emmanuel Grenier CEO of Cdiscount, Gianpiero Lotito CEO of FacilityLive and Kristin Skogen Lund CEO of Schibsted.
The 5 Year Anniversary event provided the opportunity to look back and celebrate our past achievements, as well as turn our attention to the future, giving all involved the chances to think about new milestones and challenges that the EUTA will encounter. Following this theme, we asked four of our CEOs these questions:
How do you see your business now, compared to five years ago?
What are your main challenges as an EU scale up company?
How can the EU help to overcome the challenges you're facing?
The EUTA is ready, and excited, to see what the next five years has in stall. It was very interesting to hear directly from some of our members CEOs, what has gone well so far, and what lessons have been learned to help tackle future challenges.