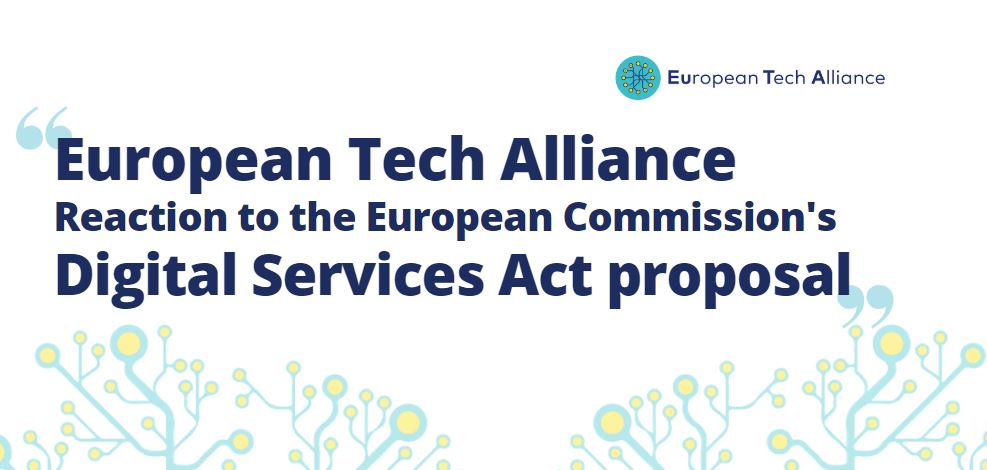 The EUTA welcomes the Digital Services Act (DSA) as an important opportunity to address illegal content online, but also to clarify and harmonise certain aspects of EU law regarding digital services. We are committed to fulfilling our obligations and are keen to engage with EU stakeholders to foster a safer and more secure online environment, while ensuring the new legal framework is manageable for tech scale-ups and enables innovation.
The EUTA strongly supports the European Commission's decision to uphold the benefits of the regime established by the e-Commerce Directive, notably the Country of Origin principle, the prohibition of a general monitoring obligation and the principle of limited liability. We also welcome the efforts to differentiate between service providers, introducing online platforms as a type of hosting provider and differentiating between obligations of Very Large Online Platforms (VLOPs).
You can read our reaction to the DSA here.