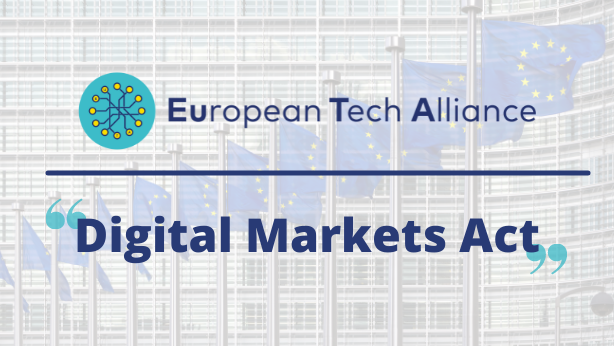 European Tech Alliance: the DMA must get definitions right to fulfill its objective
The European Tech Alliance (EUTA) is very concerned about the latest proposals to define "active end users" in the context of the Digital Markets Act (DMA).
The very broad definition of users for online intermediation services, a category which covers very different business models, including online marketplaces and any other actor in ecommerce (whether goods, services, etc), extends the scope of the DMA with alarming consequences for European tech companies.
Read our full statement on the DMA here.
To find out more on our members' views, see Our Positions.
The European Tech Alliance
The European Tech Alliance (EUTA) brings together and gives voice to the most exciting homegrown European tech companies across business models, member states and sectors.
Our objective is to create a better future for Europe through technology and based on shared EU values: we aim to contribute to our local economies and build a sustainable, greener, innovative and inclusive Europe for future generations.
Our track record of success highlights the recent growth and potential of the EU's digital economy. With the right legal framework and policies that enable innovation and fair competition for all players, Europe can continue to prosper and produce more global European digital champions in the future.