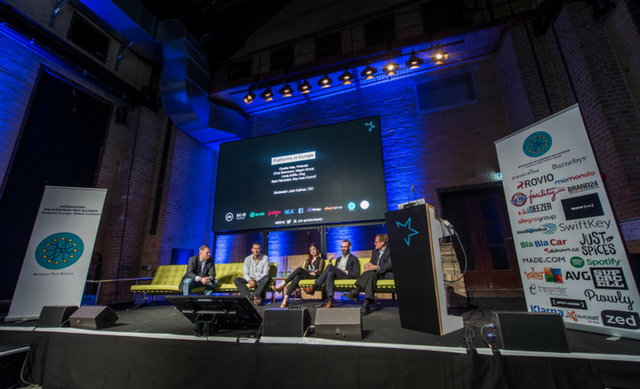 Startup Europe Summit.
Thursday and Friday, June 9-10 (Berlin, Germany) – The European Tech Alliance (EUTA) and several members took part in the Startup Europe Summit (SES) 2016. SES was officially endorsed by the EUTA and is organised by the Factory Berlin and the German Marshall Fund. The event brings together founders, policymakers and tech giants to support innovation in Europe.
Over the course of the event, King Games and the Allegro Group spoke on Platforms in Europe, FacilityLive recounted their Founders Story, the Zed Group discussed universities and entrepreneurship, and SoundCloud gave a popup talk. Members also had the opportunity to liaise with Commissioner Günther Oettinger and Commissioner Oettinger.
Underlining the success of the event, Gianpiero Lotito (Founder and CEO, FacilityLive) observed that 'there is a rising generation of European technology that is at the forefront of the digital environment'. Moreover, Chris Sherwood (Head of Public Policy, Allegro Group) demonstrated the importance of the EUTA which 'is here to promote the politics of hope'. Similarly, Linda Griffin (Head of Public Policy, King Games) told those present that "if policy makers really want the Digital Single Market to work, they need to focus on taking away regulatory barriers, not creating them through new legislation. Regulation does not create innovation –we [the companies, entrepreneurs, start ups] do'.