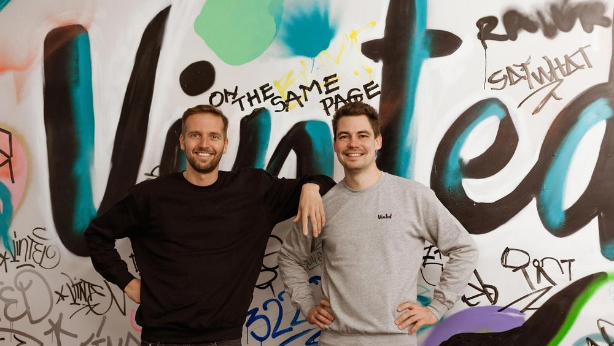 EUTA welcomes online marketplace Vinted as a new member
The EUTA is pleased to announce that the Lithuanian platform Vinted will be joining the Alliance from September 2020.
At this pivotal time for the Alliance and for the tech industry globally, we welcome Vinted as our newest member to strengthen and diversify our voice for European Tech Champions.
As the largest online C2C marketplace in Europe, Vinted has a growing community of 30 million users spanning 12 markets (11 in EU): Germany, France, Belgium, Austria, Poland, Czech Republic, Spain, Lithuania, Luxembourg, the Netherlands, the UK and the USA.
Members' experiences and insights are now more valuable than ever in shaping Europe's digital future and seizing the opportunities that tech and digital solutions can bring to promote growth, recovery, and competitiveness in Europe.
Luca Bresch, Public Affairs Manager at Vinted commented:
"By joining the EUTA, Vinted intends to share its experience as a European digital and circular economy player and bring solutions together with other European champions. At a time of great challenges, and in line with European ambitions for economic sovereignty and ecological transition, Vinted wishes to contribute to public debates and participate in current and future reflections on environmental, social and societal issues."
Founded in 2008 in Lithuania by Milda Mitkute and Justas Janauskas, the company is now led by CEO Thomas Plantenga. On a mission to make second-hand the first choice worldwide, Vinted helps members sell and buy second-hand clothes and accessories from each other, making shopping a mobile and social experience through one-on-one member interactions in its community.
The European startup is head-quartered in Vilnius, with offices in Berlin, Prague, and Warsaw.
About the EUTA
The European Tech Alliance (EUTA) brings together and gives a voice to the major European digital champions, scaleups and leading startups. We believe that Europe is good at tech and our sector is driving jobs and growth across the continent. With an overarching goal of fostering innovation in Europe, EUTA members are keen to provide expert insights to the EU institutions and promote the EU competitiveness in the global tech space.