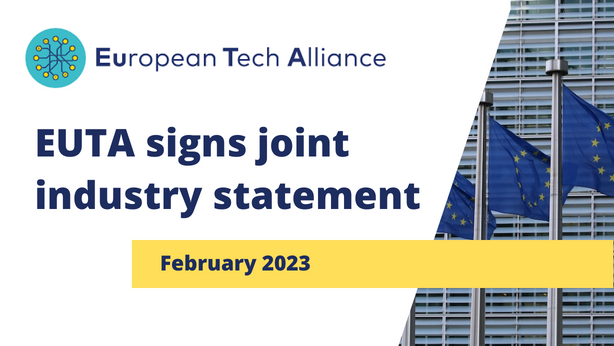 On 1 February 2023, the EUTA co-signed a statement on the Data Act, alongside 29 other trade associations across-sectors, inviting EU policymakers to take sufficient time to preserve European innovation and competitiveness.
European digital champions and scaleups are eager to take advantage of the Data Act's potential to offer innovative services for both businesses and consumers. To make this happen, the Data Act needs to get the basics right. 
We call on the European Parliament and EU Member States to use their co-decision-making powers to adjust four essential elements of the Data Act.
Clarify which entity users should approach for their data request

Align with EU data protection rules (e.g., GDPR)

Create fair business-to-government (B2G) data sharing obligations

Ensure proportionality in business-to-business data sharing
EU policymakers should strike the right balance between giving users control over the data they generate while using products and related services and at the same time enable businesses a return on their investments by creating valuable products and services people love.
You can read the full statement here.