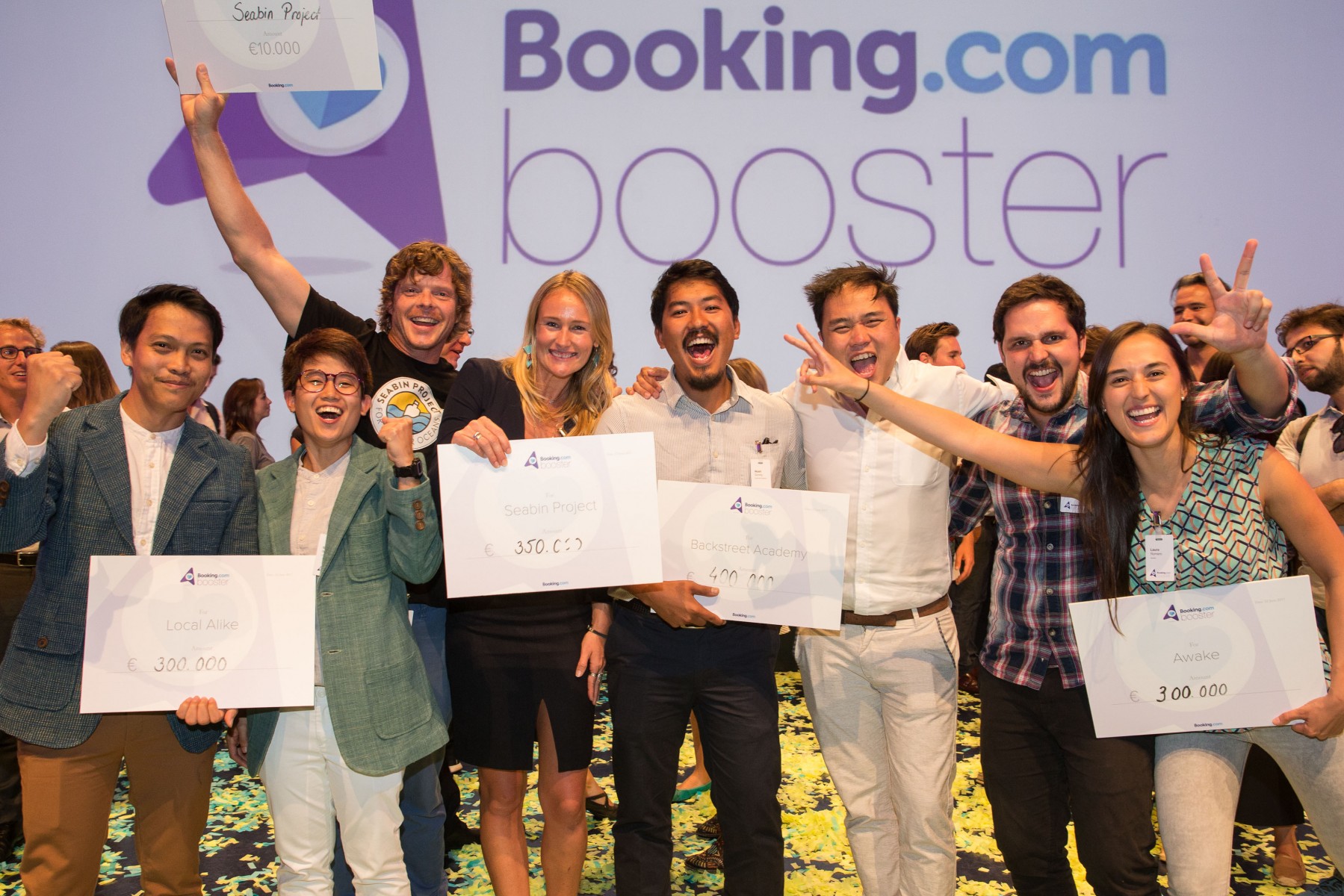 Booking.com inspires next generation of scale-ups in sustainable tourism
On 23 June, Netherland's Booking.com announced the winners of its first accelerator programme for start-ups in sustainable tourism. The Booking.com Booster programme is designed to identify, mentor and fund enterprising startups from around the world that are seeking to have a positive impact on the global tourism industry. The influential 3-week programme took place in June 2017 in Amsterdam and culminated in 10 teams of finalists pitching their scale-up plans to a live audience and panel of expert judges.
Ultimately, Backstreet Academy was awarded the top grant of €400,000. The innovative peer-to-peer travel platform hopes to continue scaling in more communities throughout Southeast Asia and around the world. Booking.com also awarded grants to exciting European sustainable tourism startups, including Seabin (Australia & Spain) for €350k; Good Hotel (Guatemala and the UK) for €300k, and Desolenator (UK and the Netherlands) for €150k. Seabin was also voted employee favourite and was awarded €10k worth of Booking.com credits to use on future stays.
Highlighting the high standard of entrants, Gillian Tans, CEO of Booking.com commented that 'I was particularly impressed with the entrepreneurial vision they all demonstrated in approaching a wide array of different challenges related to sustainable tourism. I'm really looking forward to seeing their plans unfold as these amazing companies continue to bring their vision for a more sustainable future for the global tourism industry to even more destinations worldwide'.
Click through the links for more about Booking.com Booster and the award recipients, and also enjoy the exciting video summary: