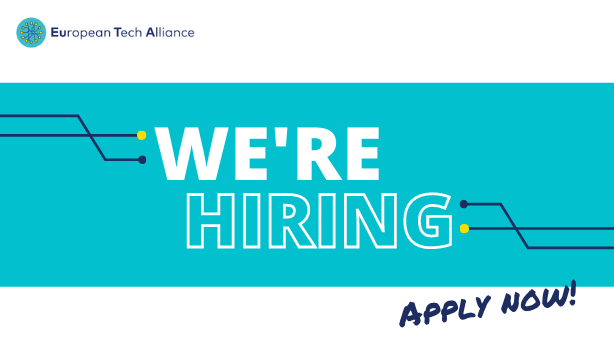 Job Description for EUTA Secretary General
The European Tech Alliance ( EUTA) brings together and gives voice to the most exciting homegrown European tech companies across business models, member states and sectors. The EUTA's objective is to create a better future for Europe through technology and based on shared EU values.
The EUTA has since its inception operated largely on a member-led basis. Thanks to its membership expansion and a growing level of ambition, we are taking the EUTA to the next level, seeking a permanent Secretary General to represent the alliance in Brussels and drive day-to-day strategy and operations.
The European tech scene is a lively, dynamic and fast-paced environment. We are looking for a candidate who enjoys challenges, is hands-on, and has both the drive to enhance the EUTA's visibility amongst EU decision-makers and the ability to positively shape the discourse/regulatory framework impacting European tech companies.
The successful candidate will, with the guidance of the members, the Board, the Chair of the Board and the President, with consultancy support, be responsible for:
Shaping, developing and executing EUTA strategy to support the member's priorities
External representation with relevant political and regulatory audiences, including public speaking opportunities
Executing a communications strategy for the Alliance, including the use of social media
Supporting the Chair and President of the Alliance in their EUTA activities
Drafting position papers, consultation responses, presentations and press releases
Coordinating and driving working groups with the Alliance Members
Financial and administrative management of the Alliance, the day to day operations and the organisation of statutory meetings (incl. Monthly meetings, AGM and CEO Forum)
The management of consultants to support the Alliance's activities
The ideal candidate for the role of EUTA Secretary General will have:
Degree in Politics, law, Economics, European Studies, international affairs, or other relevant field.
A proven track record of ~10 years of relevant experience in the EU, ideally with a mixture of private experience and public institution experience
Excellent understanding of policy, EU decision-making process and regulatory challenges facing the tech industry
Excellent oral communications skills and ability to distill complex information into clear messages that will resonate with political, media and regulatory audiences.
High quality written skills and practical experience in drafting materials for use by regulators, senior executives or politicians
A strong network in the EU institutions and stakeholder environment
Outstanding organizational abilities, in particular, the capacity to manage multiple work streams at one time and the proactivity to drive work programmes forward and co-ordinate the involvement of all relevant stakeholders
Experience working in fast-paced, multicultural environments
Fluent English + other languages an advantage
Self-starter that is also an excellent team player
Strong influencing skills and ability to inspire confidence, as well as the ability to establish and maintain effective relationships at all level
High level of integrity with ability to develop both internal and external credibility
We offer an exciting opportunity for the successful candidate to join our expanding alliance and drive forward our ambitious agenda.
To apply, please send an up-to-date curriculum vitae along with a cover letter to Cesare Fragomeni (cesare.fragomeni@fleishmaneurope.com). The closing date for applications is 10th April 2022. Prospective candidates will be invited for an interview and to submit a written contribution.