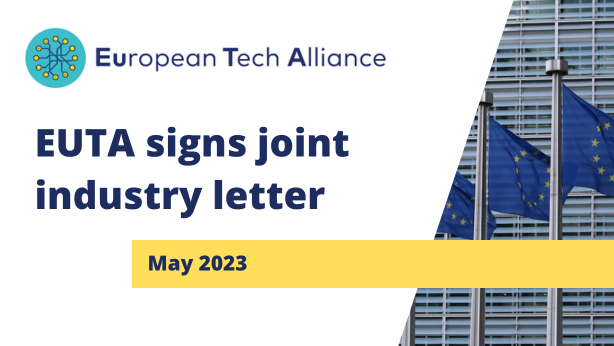 With 26 other organisations, the European Tech Alliance (EUTA) has cosigned a joint industry letter expressing concern regarding Chapter V of the Data Act, where public bodies can request data for any reason. 
The signatories believe that with such broad scope, these rules do not respect the requirements set out in the EU's Charter of Fundamental Rights and, to function, mandatory data sharing between private companies and governments needs clear and transparent conditions for all parties involved.
The associations strongly encourage Council and Parliament to implement the necessary safeguards and limits to protect the rule of law in Europe. The letter outlines recommendations from the signatories.
You can read the full letter 'Access to data by public bodies: a double-edge tool to use with caution and restraint' here.
About the EUTA
The European Tech Alliance (EUTA) brings together and gives voice to the most exciting homegrown European tech companies across business models, member states and sectors.
Our objective is to create a better future for Europe through technology and based on shared EU values: we aim to contribute to our local economies and build a sustainable, greener, innovative and inclusive Europe for future generations.
Our track record of success highlights the recent growth and potential of the EU's digital economy. With the right legal framework and policies that enable innovation and fair competition for all players, Europe can continue to prosper and produce more global European digital champions in the future.
Visit us at www.eutechalliance.eu
For media inquiries, please contact:
Victoria de Posson, EUTA's Secretary General
E-mail: victoria@eutechalliance.eu
E-mail: info@eutechalliance.eu
Phone: +32 476 25 08 16