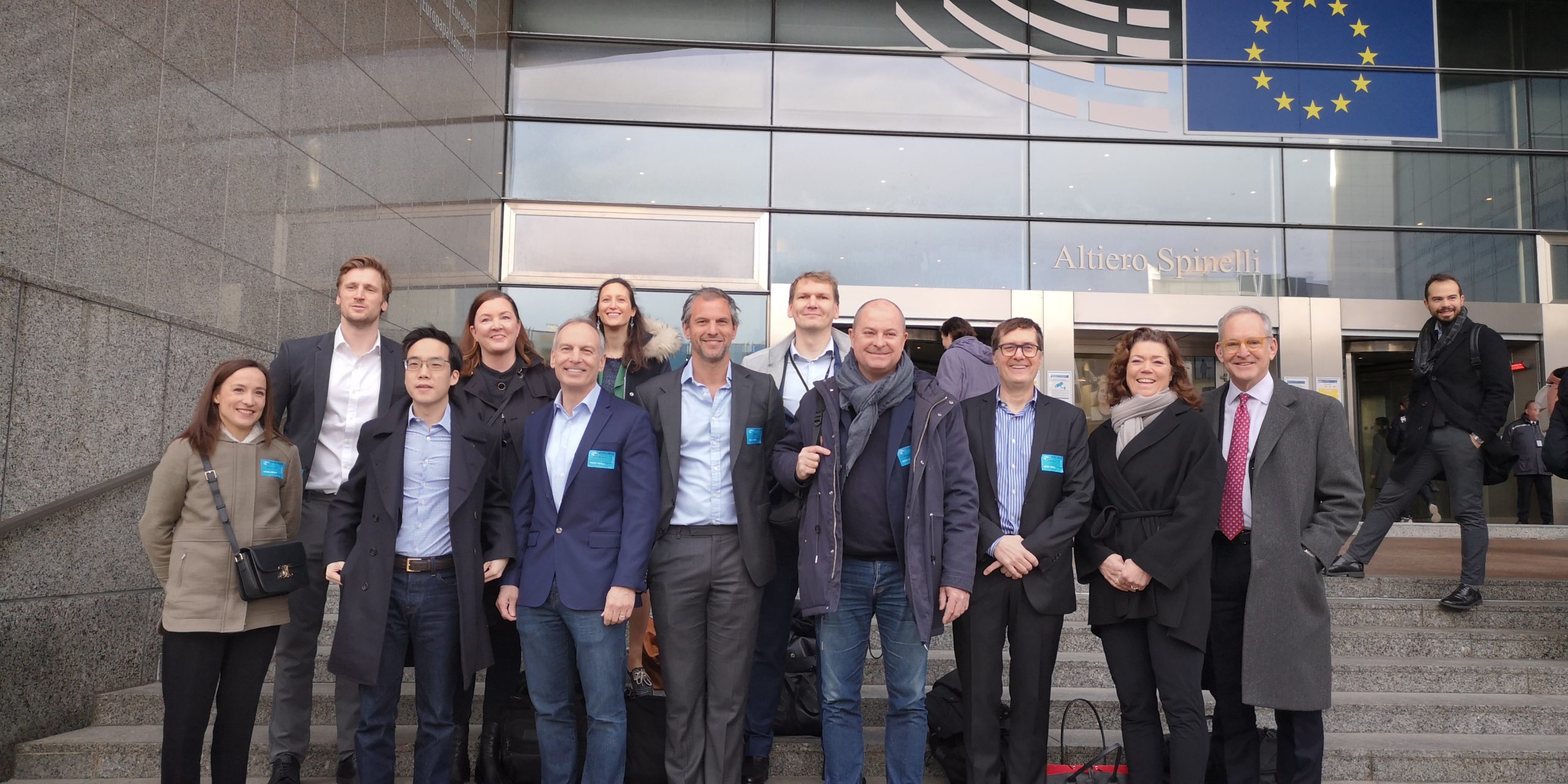 BRUSSELS 23 MARCH 2023 – The European Tech Alliance (EUTA) has taken a significant step forward in its mission to drive the growth and success of the European tech industry. Over the last two days, thirteen EU Tech CEOs met with EU policy leaders to discuss how to propel EU tech companies to the top.
Europe's tech industry continues to scale and has the potential to compete with global players. The real question is: are EU rules hindering growth and preventing European unicorns from competing on equal terms? The EUTA believes that EU policymakers are going in the right direction. We invite them to boost Europe's competitiveness and innovation through fair and consistent  enforcement for all players operating in the EU market, and by keeping EU initiatives targeted and specific.
At today's Annual General Meeting (AGM), the EUTA will explore key questions to lay the foundation for a thriving European tech ecosystem that will help drive innovation, create jobs, and fuel economic growth across the continent.
 EUTA President, Kristin Skogen Lund : 
"With EU policymakers, we can build a strong and vibrant European tech ecosystem that will drive innovation and create value for both citizens and businesses."
EUTA Chair of the Board, Aurélie Caulier: 
"The EUTA is dedicated to ensuring that Europe's tech industry has the resources, support, and regulatory environment it needs to thrive." 
EUTA Secretary General, Victoria de Posson:
"To propel EU tech companies to the top, EU policymakers should focus on fair and consistent enforcement for all players operating in the EU market. EU tech regulation should be targeted to precise issues and specific to the many business models in the digital sector."
*****
About the European Tech Alliance (EUTA) 
The EUTA gathers major European digital champions and scaleups successfully built across Europe, with a total of 29 companies from 14 European countries. All our members have been founded in Europe, grow in Europe, and have most of their operations in Europe. 
The EUTA aims to ensure that Europe remains a leading force in the global economy by boosting EU tech businesses' competitiveness and leveraging the advantages of technology for the benefit of  European citizens. We strongly believe in building an innovative, sustainable, fair and inclusive tech industry in Europe for future generations based on EU values.
Visit us at www.eutechalliance.eu
For media inquiries, please contact:
Victoria de Posson,
EUTA Secretary General
Square de Meeus, 35
1000 Brussels
(Belgium)
E-mail: victoria@eutechalliance.eu