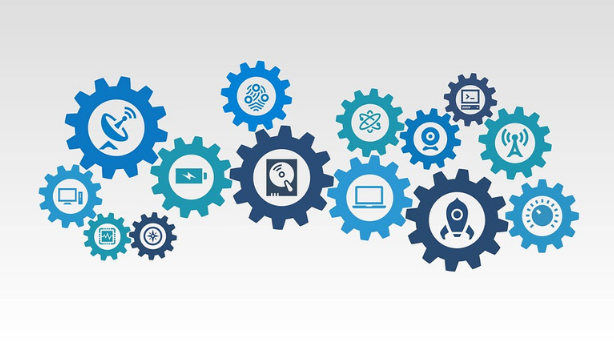 EUTA Chair calls for fairness for EU tech companies
Please note that this article written by European Tech Alliance Chair, Magdalena Piech, was originally featured by Euractiv, and can be found here
Given the goals set in the Digital Single Market strategy, EU lawmakers have been active with various initiatives aimed at regulating new technologies. Their overarching goal has been to promote the uptake of the EU's tech ecosystem whilst also addressing the socio-economic challenges emerging technologies bring about in the EU.
In most instances, European tech companies, including Allegro, acknowledge EU regulators' concerns and support these initiatives, especially the ones that better protect the rights of the European consumers. In the end, we share the same goals: enhancing transparency in platform to business relations, ensuring fair tax contribution to local economies and creating a safer digital economy.
As usual, the devil is in the detail and when discussing specific regulations, it all boils down to two fundamental issues: first – local impact and the second – equal footing and effective enforcement.
Firstly, the tech industry is often perceived from the perspective of global giants whose business models and services are commonly known. In some cases, it is hard to resist the impression that their business practices and capacities serve as a point of reference when drafting EU regulatory measures and assessing the proportionality of imposed solutions.
Yet, laws crafted with big players in mind apply to all, including homegrown EU start-ups, SMEs and scale-ups that may not yet be known to general EU public. Changing these optics and drafting standards and rules tailored for incubating EU digital industry would be a more impactful strategic approach that would benefit the EU in the long run.
Otherwise, we can unintentionally harm local players when it comes to their capacity to compete, innovate and grow. It might sound like a slogan, but it has a purely practical dimension when companies' resources (be it technology or customer care) are consumed on compliance rather than on service development.
To be clear, EU tech firms are not calling for legislators to cease their work on the digital ecosystem. In an ever-changing and fast-paced digital era, some rules must be clarified, strengthened or adapted to new conditions. We are not afraid of competition, nor do we expect preferential treatment. What we do not want is to be held back by measures that many global competitors can circumvent.
The second point we want to stress is that in a borderless Internet, rule drafting must ensure applicability for all companies operating within the EU market. Most importantly, such rules must be enforceable in all instances of non-compliance.
Those who wish to do business in the EU market should do so based on equal footing. Unless this principle is deeply ingrained in the EU law-making, EU companies will focus their efforts on overcoming competitive disadvantages locally, rather on thinking about international expansion.
The European Tech Alliance (EUTA), which I represent as chairwoman, is deeply committed to raising awareness surrounding the successes of the EU tech industry. EUTA acts as a pool of expertise that both the European institutions and national governments can tap into and leverage when developing evidence-based regulatory proposals.
Our goal is to bring policymakers and EU tech companies together in order to foster a better understanding of each other's views, challenges and aspirations. We firmly believe that – if current challenges are addressed – Europe's digital industry can compete for and possibly even win consumers' hearts in Europe and beyond.
Magdalena Piech, PhD
Chair of the European Tech Alliance